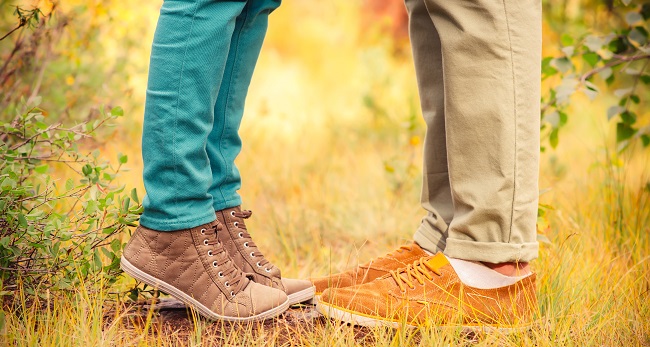 Romance doesn't have to be expensive to be great. The best romance is usually accompanied by a lot of creativity!
Here's a list of 20 affordable and cute date ideas to get you started:
1. Have a candlelight picnic in an unusual location, such as a rooftop, a park bench, or overlooking the ocean.
2. Snap photos of each other all over the city. If finances permit it, take them to a one-hour developing location. You may want to frame your favorite and give it to your sweetheart with a note. The others can be sent as postcards to each other all spring.
3. Walk or bicycle to an inexpensive ice cream shop.
4. Drive in the mountains, arriving in time for a sunset or moonlit stroll.
5. Go to a park, push one another in the swings, and talk. Take turns listing A to Z the positive traits of the one you love.
6. Walk the mall. The goal is not to buy, but to do fun things like testing perfume and cologne along the way.
7. Be young again: Have a squirt gun fight or fly a kite.
8. Write clues on dime-store Valentines and place them around town, and then take your love on a treasure hunt. The date consists of gathering clues and small romantic treasures like poems, chocolates, and other small treats.
9. Check out a poetry book and read a few classics aloud to one another.
10. Reenact a portion of a great romantic drama. Shakespeare's Romeo and Juliet is a great place to begin.
11. Interview some couples who have been happily married for many years. What are they glad they did? What habits have helped them stay in love?
12. Anticipate the future. Consider buying a book to help prepare for the next season of love or watch a relationship video.
13. Have a theme date. Try a living room luau or an evening in Venice complete with Italian music and pasta.
14. Rent an old-fashioned romantic movie. Movies made in the '30s to '50s are a good place to start.
15. Work out together. Go for a jog, do aerobics to a video, or visit a gym.
16. Bake something extravagant together.
17. Play a board game together. Classics like Scrabble or the Ungame are good conversation starters.
18. Put on your special song and waltz around. Find some new romantic music, choose an "our song," or take a dance lesson.
19. Play twenty questions. Each of you think of ten questions you'd love to know the answer to. Try questions like, "If you introduced me to a stranger today, what one thing would you say I do that you really appreciate about me?"
20. Go to a church or an outdoor cross and pray together. Take turns praying and thanking God for one another.
Remember, it's not the expense of the date but the thought that counts!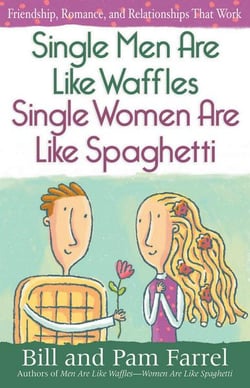 Get more great relationship ideas in Single Men Are Like Waffles—Single Women Are Like Spaghetti.