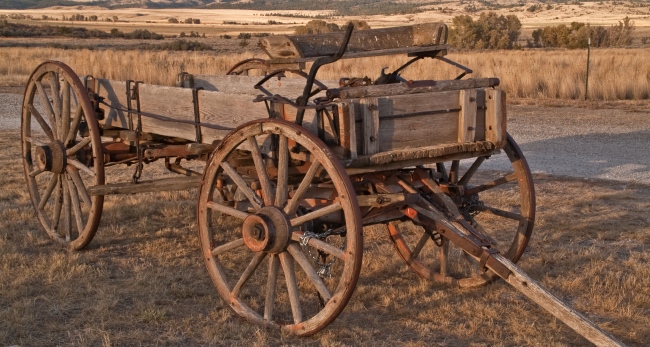 Anne-Marie McDougal's luck has run out. She and her sisters have made one too many wrong choices, and now she's destined to hang. That is, unless a certain Crow warrior and his friend Quincy—unwillingly roped into the situation as they may be—can survive long enough to save Anne-Marie and help her turn her life around...
Enjoy this scene from chapter 3 of My Heart Stood Still (sequel to Sisters of Mercy Flats) by bestselling author Lori Copeland!
* * *
A burst of gunfire rained over the careening wagon as it rolled out of town.
Clinging to the wooden seat, Anne-Marie clamped her eyes tightly shut. The buckboard bumped and banged along the rutted road as Creed cracked a whip over the horses' heads, urging them on to even greater speed.
Quincy attempted to hang on to the shotgun as the wagon lurched crazily across the countryside.
Glancing over her shoulder, Anne-Marie felt her heart pounding. There were riders in the distance, hot on their trail.
"Faster, faster, they're gaining on us!"
Creed swung the whip harder, snapping it smartly over the ears of the team.
The old buckboard wheeled along. A tarp covering two wooden boxes in the wagon bed came loose and began flapping in the wind. Before Quincy could secure the rope holding the tarp, the canvas ripped free.
Anne-Marie's eyes widened when she spotted the two strongboxes with Wells Fargo emblazoned on the sides.
Quincy glanced over his shoulder and yelled, "Holy moly!"
"What's wrong?" Creed shouted.
Quincy shook his head, his eyes frozen on the two strongboxes. The buckboard hit a deep rut and bounced awkwardly on its side. Quincy and Anne-Marie held on for dear life.
The wagon struck another rut and the gun flew out of Quincy's hand.
Anne-Marie made a grab for the firearm and the gun discharged, the explosion propelling the shotgun to the floor of the buckboard.
Creed yelled, grabbing for his right thigh. The reins fell to the wagon floor. Anne-Marie scrambled to retrieve them as the stench of burning gunpowder filled her nostrils.
Climbing back on the seat, she gasped when she saw the crimson patch of blood soaking above the knee of Creed's breeches.
"Now what'd you do?" Quincy yelled when he grabbed the leads from Anne-Marie's hands.
Before she could deny that she'd done anything, the buckboard sprang up again, pitching Creed off the seat and out of the wagon.
When she whirled to look back her heart sank at the sight of the Crow's lifeless form sprawled in the middle of the road.
Brother, this was not her day.
* * *
Find out what happens to Anne-Marie, Creed, and Quincy in My Heart Stood Still!
You can learn more about the book and download the first two chapters on the book's page.