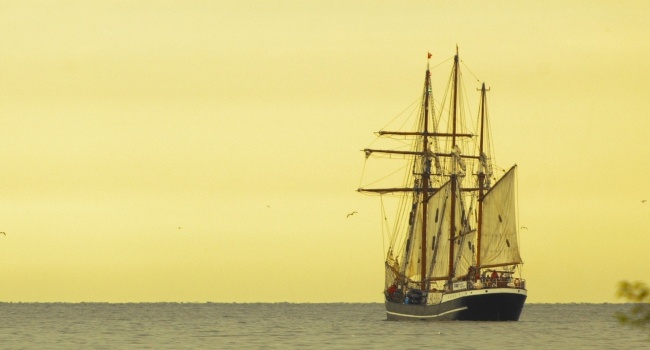 It's 1864, and Amanda Dunn is tired of the long winter at Dunncliff Manor in England. But her life is about to take a very dramatic turn...if she's willing to accept her father's challenge.
Join Amanda in this scene from chapter 1 of The Last Heiress, a romance novel by bestselling author Mary Ellis!
* * *
"You wish me to board a ship and sail to America? The farthest I've traveled is across the channel to the continent."
"I realize I'm asking a lot, Amanda. Such a voyage may be dangerous. Had your brother lived, he would be the one making the journey." Papa's complexion faded to an unhealthy pallor. "I need someone to represent the interests of Dunn Mills on my behalf. I would go myself, but the doctor insists the damp sea air would hasten my demise."
"Of course I'll go," she said without another thought. The possibility of losing her father negated her personal misgivings. As soon as she agreed, a small seed took root and began to grow—a seed that might break the ennui that had consumed her all winter.
"You won't be traveling alone. I will send Pelton with you."
Amanda's spine arched at the mention of the pompous man's name. Their few instances of acquaintance had left her with a sour taste in her mouth. Charles Pelton believed a woman's place was in the home, and that they shouldn't speak on subjects other than drapery fabrics or scone choices for tea. "Why him, Papa? You have several capable managers in your mills. Surely you could select one more amenable for a travel companion."
Papa's brow furrowed. "I understand your reservations, but no one knows the textile trade better. He could answer any question you or the Carolina factors may present."
Amanda lifted her chin. "If you hold Mr. Pelton in such high esteem, why do you wish me to go at all? Perhaps he should represent Dunn Mills while I embroider samplers in the parlor with Mama."
Her father's weary face brightened. "That's what I've always admired—your spirit. Those American aristocrats will expect me to negotiate contracts. They might take offense if I send an employee in my stead."
She squeezed the bridge of her nose. "They would prefer someone who knows little about running a mill and even less about grades and qualities of cotton?"
* * *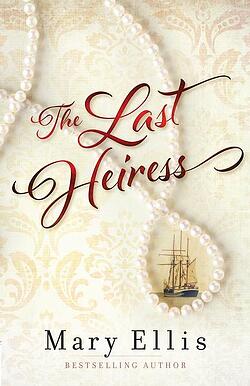 Learn more about Amanda's journey and all that awaits her in America in The Last Heiress by Mary Ellis.