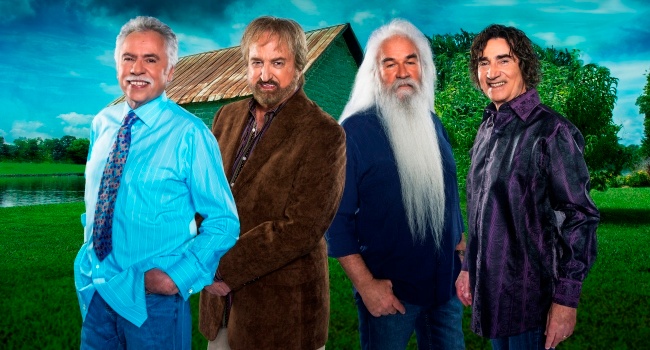 In my new Harvest House book, On the Road with The Oak Ridge Boys, I touch upon the effect our group and music have had upon special-needs children over the years. It is always such a blessing to hear stories like that of an autistic child who doesn't communicate hardly anything at all but can recite the names of all four Oaks and sing every single word of our song "Elvira."
We have done a lot of work with Special Olympics over the years, and it has always been amazing to me that a special child understands and believes on some level that William Lee Golden sings "Thank God for Kids" just for them. It boggles the mind and warms the heart.
Then there is "Bird Dog." We used to know him simply as Joey from North Carolina. His parents have been bringing him out to hear us sing since he was a very small boy. Joey suffers from cerebral palsy, and his body always shakes with uncontrollable joy whenever any one of us stops to talk to him—and of course we always do.
Joey cannot talk through his disability. All he can do is make a series of indiscernible sounds. To shake his hand, one must grasp it firmly, which is not an easy task as his hand moves with a life of its own.
Joey is almost thirty years old now and has been coming to our shows all of these years. But over the last five years or so, something miraculous has happened. Joey can now communicate through a special computer, and he emails me quite often. A very intelligent and all-American boy lives inside of his uncontrollable body. His early emails came from "Joey in Carolina," but more recently they've been coming from "Bird Dog." I am not sure why, but it sure makes me smile.
A young man in a wheelchair who has no control of his nervous system communicates like a valedictorian via email. It makes me sad in a way, yet it also brightens and enlightens my heart on every level. I have learned so much about a young man who I am certain is not paid much attention to outside of his immediate family and The Oak Ridge Boys.
How do you measure a blessing like this?
Perhaps you know someone like Bird Dog. It is worthwhile to spend a little time to get to know them. My daddy was disabled most of his life. A stroke at age 39 crippled him and took 90 percent of his ability to speak, but I found I could always understand him. You just have to take the time! God will bless you for it.
Read more stories of the group and their fans in On the Road with The Oak Ridge Boys.