Everything begins with who we are on the inside—who we believe ourselves to be.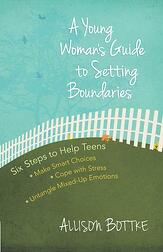 I think we can all agree that we need God's help to become more beautiful on the inside, to discover what characteristics are best to have and then develop them in our lives. But what if that's the last step in a process that's as simple and as difficult as accepting that God loves you?
Claiming Inner Beauty
Reading chapter 8 of Allison Bottke's new release, A Young Woman's Guide to Setting Boundaries, drove home a certain point for me: We are beautiful simply because God made us, and not so simply because He placed value on us by sending His Son to die for us. In other words, God's beauty—His creativity, His craftsmanship, His grace—is what makes us beautiful.
Allison notes...
God's love and your identity in Christ never change. But when you don't know how much you are loved by God, you give yourself away to other things and people. You undervalue yourself, and that is not God's plan for your life.
You are incredibly valuable, but in order for that truth to affect your life, you have to recognize it. You have to claim it. And in order to do that, you need God's grace—His power at work in you.
Clinging to Inner Beauty
You may know you're loved, but it's easy to forget, isn't it? Not necessarily to forget the knowledge of it, but perhaps the resonance and reality of it. You can't just "claim" your worth once...you have to cling to the truth of it all your days.
Allison says...
When you know your identity in Christ, you can find the strength and wisdom you need to be genuinely assertive, set healthy boundaries, and walk in ways that bring glory and honor to God. You are not likely to slide into negative self-talk or self-defeating habits when you truly know and believe that you are a daughter of the King with a divine birthright and an incomparable identity.
Inner beauty involves embracing the good and weeding out the bad, wouldn't you agree? So when you cling to what is beautiful and the truth of who you are in God's eyes, your beauty can blossom all the more, free from the restraining hold of negativity.
Cultivating Inner Beauty
Building off of the "clinging," we ought to cultivate that beauty...to see it grow and flourish. When we really believe in God's love for us, and when we love Him in return, we want to improve, right? We're invaluable to God, but not infallible. We sin. We think bad thoughts. We make mistakes. We're imperfect.
We need to accept God's grace, and we need to apply the strength He offers. As Allison declares...
I continue to support the empowerment and rights of women, and I have also come to believe that God does the same. Women can experience true empowerment and strength when we are utterly dependent on God as our heavenly Father—when we depend on the wisdom of God's Word as the standard or plumb line by which we measure our choices and our identity.
We all have choices to make. All the time, every day. Could it be that radiant inner beauty manifests itself in what we do with all those little choices, and whether or not we turn to the power of God when making them?
For More on Beauty and Boundaries...
Allison shares some touching and profound anecdotes in chapter 8 regarding beauty and our identity in Christ—this post is just one "bunny trail." So be sure to check out A Young Woman's Guide to Setting Boundaries (new this month!) if you're interested in learning how embracing your value can help you to set boundaries in your life.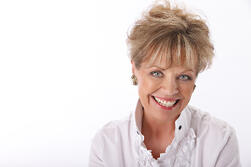 About Allison

Allison Bottke is the award-winning author of the acclaimed Setting Boundaries® series, which includes Setting Boundaries with Your Adult Children, Setting Boundaries with Your Aging Parents, Setting Boundaries with Difficult People, Setting Boundaries with Food, Setting Boundaries for Women, and The Young Women's Guide to Setting Boundaries. She is the founder of the SANITY Support Group, an outreach based on the Setting Boundaries® series (more than 150,000 sold). Her other books include the God Answers Prayers series, and she is the founder and general editor of more than a dozen volumes in the popular God Allows U-Turns® anthology. She has written or edited more than 30 nonfiction and fiction books, and is a frequent guest on national radio and TV programs. Allison lives in the Dallas/Fort Worth area.
www.settingboundariesbooks.com
a Rafflecopter giveaway