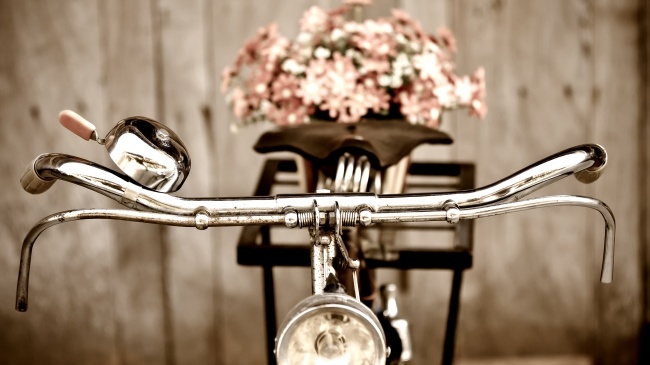 Life may be simpler in the Amish community of Pinecraft...but love is just as complicated as ever!
Lovina Miller has big dreams for her life—dreams that only grow bigger when a handsome Amish bachelor steps up to help her fulfill them. The only problem? She knows nothing about the newly arrived stranger.
Take a bike ride with Lovina and step into her world in this excerpt from Made with Love by Tricia Goyer and Sherry Gore...
* * *
Lovina went to her room and moved to her hope chest. She lifted the creaky lid and rested it against the wall. At twenty-five, she'd had plenty of time to fill her chest with items she'd need after marriage, and it was overflowing. Yet out of all of the things she'd sewn or collected over the years, nothing meant as much to Lovina as her notebook. She moved her embroidered pillowcases to the side and lifted the notebook from its nest of blankets. Then she took a cloth book bag, tucked the notebook inside, and put the bag's straps over her shoulder. She hadn't shared it with her sisters or Mem yet, but she would when the time was right. Something warmed inside—even warmer than the Florida sun beaming through the windows.
All eyes were on her as she returned to the kitchen and picked up the loaf of banana sour cream bread. It was still warm through the wax paper. "I'd better go deliver this. Time to be neighborly and all."
"Especially to single and eligible bachelors who are in need of a friend," Grace called out.
"A friend? Yes, that's what she's thinking…just being a friend," Faith added, a hint of sarcasm in her voice. Yet Lovina didn't have time to worry about that now. For even as Lovina stepped out the door into the muggy heat of the midday, she wasn't thinking of Thomas but of another bachelor. Noah was also new in Pinecraft, and he most likely needed a friend too.
She placed the book bag and bread into her bike's front basket and then got on, riding down the street. A new thought hit her.
Mem, more than anyone, knew every new person in town. She knew nearly every visitor too. Why hadn't she baked a special treat on Noah's arrival? Tension tightened Lovina's shoulders as she rode. Noah had also been to the house. He'd visited to give Dat a bid on the roof. Yet Mem hadn't said a thing. She hadn't invited Noah to dinner. She hadn't made him banana sour cream bread. She hadn't even mentioned his visit at dinner. A handsome bachelor had been to their home, and not one word had been mentioned about it.
Suddenly all the good feelings about Noah Yoder dissipated like the small puddles on the roadway, evaporating in the sun.
There had to be something wrong with Noah Yoder. Something big. Otherwise all of them would have gotten an earful about the handsome bachelor.
Worries bubbled up inside of Lovina, and she slowed her pedaling.
Who was Noah Yoder, and just what did Mem know?
Lovina glanced at her notebook tucked inside the bag on her handlebars. Was Noah Yoder worthy to be trusted with her dreams?
* * *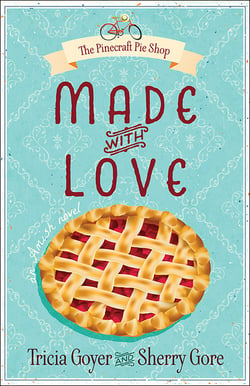 Discover Noah Yoder's secrets and follow Lovina as she chases her dreams in Made with Love!