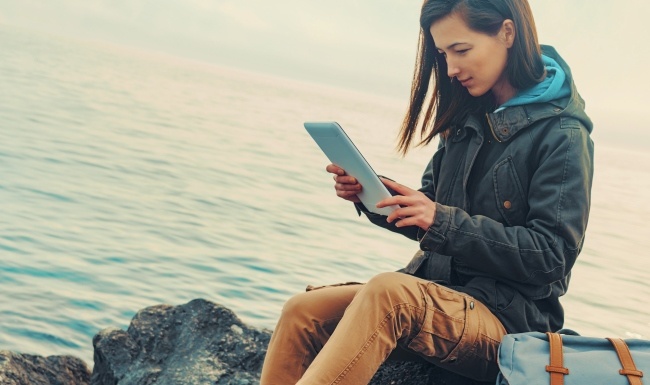 For those who love the wonder, entertainment, adventure, and excitement of a fabulously written novel, the hunt for the next great read is a joy unto itself. But trying to find a good book in an ever-changing market can be a bit challenging these days. I've been editing novels for nearly 20 years, and I have seen so much change in the Christian fiction world. And yet, comfortingly, some things remain the same. Let's talk about changes first.
Last month I attended the American Christian Fiction Writers (ACFW) conference in Dallas, where some 600 fiction-lovers gathered. I asked industry professionals, agents, and editors about their thoughts on changing trends. Briefly, these were some of the observations I came away with:
Change in delivery. This is a two-pronged change. First, even with print books, more and more novels are being purchased online than in a brick-and-mortar store. So the way readers find favorite and new authors begins with the author being proactive online and with social media. Second, digital content has been with us in a big way for nearly a decade (the first Kindle appeared in 2007). And even that is evolving. Story installments, like individual episodes over the course of a TV series, are now being offered to readers.
Change in content. More than ever, the inspirational aspect of a novel is on a continuum, with most stories being told from a Christian worldview to fewer message-driven stories heavy with spiritual content. The trend is moving toward appealing to the general market with clean and safe content where the inspirational aspect is organic to the story.
Change in acquisitions. Due to the abundance of free and inexpensive content from self-published authors, traditional publishers are being more cautious as they fill available slots on future lists. Successful authors and debut authors with lovely writing, a clever hook, and great reader connections have the best chances of procuring a contract from a publishing house.
Change in publishing options. Once somewhat of a stigma, self-publishing has increasingly become an appealing option for many authors, especially of those writing fiction. However, challenges regarding editing and obtaining an eye-catching cover, as well as sales and marketing matters, must be taken on by the author rather than a professional team within a traditional house. Many authors seek a combination of independent and traditional publishing.
These are but a few of the ways fiction publishing is changing—however, one thing in all of this remains the same. Beautiful, engaging, wondrous storytelling will always find a home in the hearts of book-lovers, be they publishers, marketers, agents, editors, or readers. Christian fiction is fluid and evolving, but more and more it continues to take us on fresh and endless journeys of discovery and delight.