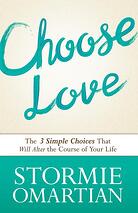 Get to Know God Better
God is good all the time, and you can trust that—even when bad things happen. We all know bad things happen to good people, but all of us are really only good to the degree that we allow God's goodness to flow into us. We keep that from happening when we resist the flow of His goodness and love to us in some way.
That's why it is important to grow daily in our knowledge of God.
We not only need to learn new things about Him—because there is always more to learn—but we must also understand new depths of the things we already know. For example, we may know that God is good, but it will be a never-ending journey of discovery as to how good God is. We may already know that God loves us, but we will be ever-learning that no matter how much we think He loves us, it is far more than we can even fathom.
God Is Who He Is
I have heard too many comments from people saying something like, "I don't know if I can believe in a god who allowed this bad thing to happen," as if God exists according to the way we believe. We don't have a designer god whom we design according to what we want. That would, by mere definition, not be God. The truth is, God is who He is. And we cannot alter that fact no matter what we believe.
It is the height of arrogance to think we can decide who God is. He already is. What we do decide is whether to believe in who He is.
"God said to Moses, 'I AM WHO I AM' " (Exodus 3:14).
God is who He is, and it is up to us to decide whether to learn more about Him. We do that by spending time with Him in His Word and in prayer. The more we know about Him, the better we will know Him and the deeper our love for Him will grow. Just recognizing that He exists and is the God who can be known is the first step. It is not up to us to make God in our image. We are made in His.
God is who He is, and we do not affect or change that in any way.
God Is Good
We must hold steadfastly to this truth that the psalmist said about God: "I would have lost heart, unless I had believed that I would see the goodness of the Lᴏʀᴅ in the land of the living" (Psalm 27:13).
Too often we lose heart when things don't go our way because we don't firmly trust God and His loving-kindness toward us. God's Word invites us to "taste and see that the Lᴏʀᴅ is good; blessed is the man who trusts in Him!" (Psalm 34:8).
David often instructed his own soul to do the right thing. He said, "O my soul, you have said to the Lᴏʀᴅ, 'You are my Lord, my goodness is nothing apart from You' " (Psalm 16:2). Apart from God's goodness poured into our lives, our goodness is limited.
It's not enough to only remember that God is good. We must also praise Him for His goodness. The Bible says, "The earth is full of the goodness of the Lᴏʀᴅ" (Psalm 33:5). "Oh, that men would give thanks to the Lᴏʀᴅ for His goodness, and for His wonderful works to the children of men!" (Psalm 107:8).
Whatever we praise God for, the enemy cannot use against us.
God is good.

Excerpted from Choose Love by Stormie Omartian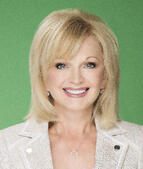 Stormie Omartian is the bestselling author (more than 32 million books sold) of The Power of a Praying® series, which includes The Power of a Praying® Wife and The Power of a Praying® Woman. Her many other books include Just Enough Light for the Step I'm On; Lead Me, Holy Spirit; and Prayer Warrior. Stormie and her husband, Michael, have been married more than 40 years, are the parents of two married children, and have a granddaughter.