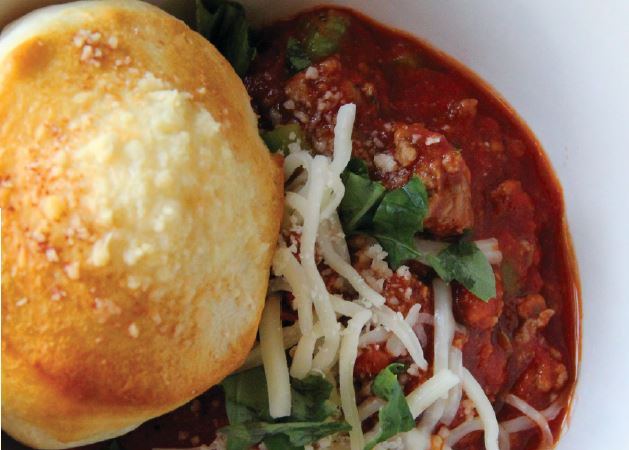 What's for dinner? That famous phrase can make a woman's heart beat just a little faster. What's for dinner? What's for dinner? What is for dinner? Hmmm…
Growing up, my mom put a hot meal on the table each and every night. It was always homemade, it was always delicious, and it was always spur-of-the-moment. My mom is famous for being in the middle of actually cooking our dinner and yet still not knowing what we were going to be having—a mere 15 minutes later! That is how my mom meal-planned. As she was cooking, she was planning.
Me? I need a very specific meal plan for the week. I need exact recipes, a solid grocery list, a well-stocked pantry, and a plan. I like to prepare everything in advance so that on busy weeknights, I know exactly what to reach for and exactly what to prepare. I need a meal plan.
Two years ago on my blog, I introduced Meal-Planning Mondays to my readers and the feedback was very positive. Apparently, everyone wants help meal planning. From single gals to newlyweds, from busy moms with small kids to retired couples, everyone agreed: Cooking isn't hard; it's deciding what to make that can be challenging.
Each week, I started giving my readers five simple suppers plus a sweet treat or two for their week. Nothing complicated, nothing time-consuming—just good, solid dinner recipes to help busy women get supper on the table. My meal plans change by the season and they never have lengthy ingredient lists. They're perfect weeknight meals.
* * *
Find easy and delicious weekly meal plans (with scrumptious pics!) in Shay Shull's new Mix-and-Match Meal Planner. And enjoy a sample recipe from the book below…
Pepperoni Pizza Soup
Ingredients
1 lb. ground beef
2 tablespoons Italian seasoning
pinch ground fennel (optional)
1 onion, chopped
1 green bell pepper, chopped
1 6-oz. can tomato paste
1 28-oz. can crushed tomatoes
2 cups sliced pepperoni
1½ cups Mozzarella cheese, shredded
basil to garnish
1 can refrigerated biscuits
1 cup Parmesan cheese, grated
Slow cooker directions: In a skillet, brown ground beef; drain fat. Place the meat in a slow cooker and then add the next six ingredients. Cook on low 6-8 hours or on high 3-4 hours. When ready to serve, stir in pepperoni and garnish with Mozzarella and basil. Serve with biscuit (see below).
Stovetop directions: In a large pot, cook ground beef over medium-high heat until brown and crumbly; drain fat. Stir in seasonings, onion, and bell pepper. Sauté a few minutes. Stir in tomato paste and crushed tomatoes. Reduce heat to low and simmer about 10 minutes. Break up the crushed tomatoes with a wooden spoon as you occasionally stir. Add in the pepperoni slices. Ladle soup into bowls and serve with Mozzarella cheese and basil. Top with a biscuit.
To make biscuits, follow the directions on the can of biscuits. Before you place the biscuits in the oven, brush the tops with a little butter or olive oil and sprinkle Parmesan cheese on top. Bake according to package directions and serve.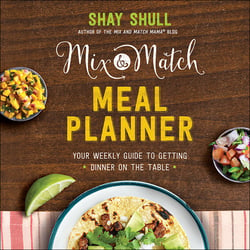 Get more great recipes and weekly meal plans in the Mix-and-Match Meal Planner.