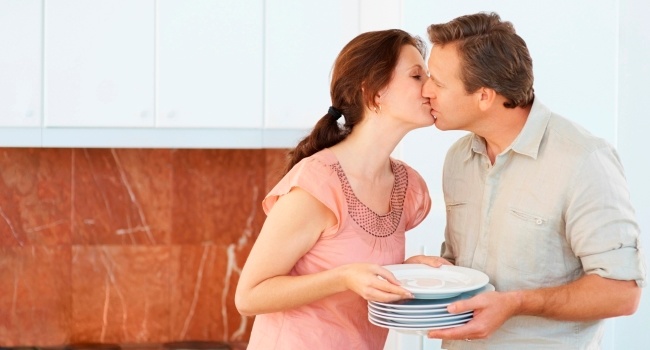 Sometimes your marriage isn't about you and your spouse...
Sometimes it's about your children's future—their health, their careers, and their own marriage years from now.
Here's the idea: Recent studies reveal that children of divorce are going to have a rougher time in life. The following stats are tendencies, not absolutes, so let's keep our hopes high for young people in general. But the research is valid.
Children of divorce are at a greater risk to experience injury, asthma, headaches, and speech defects (Journal of Marriage and the Family).
Children of divorced parents are roughly two times more likely to drop out of high school (Harvard University Press).
Children of divorce are roughly twice as likely to see their own marriage end in divorce (Indiana University Press).
Flipping those statistics upside down, it seems evident that while unstable marriages drag kids down, mothers and fathers committed to each other for the long haul are giving their children a distinct chance at a more secure and happier life.
In other words, the strength of your marriage matters to your kids and their kids and so on.
So here's the plan. For the sake of your family, be intentional about honoring and celebrating your marriage. Tell your children stories about your courtship and romance. Let them know your wedding day was a blessing and your marriage is solid as a rock. Do a weekend away once in a while.
One strategy—with multiple benefits—is for you and your spouse to kiss in the kitchen. Kissing your bride in plain sight and showing affection in marriage builds a sense of security for your children in a world in which many of their peers have unstable family relationships.
By the way, you know you're doing it right if your third grader says, "Ewww," or your teenager says, "Get a room."
How do you and your spouse connect in ways that will also bless your children?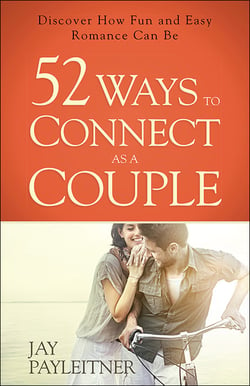 Discover more ways to draw closer to your spouse in 52 Ways to Connect as a Couple.