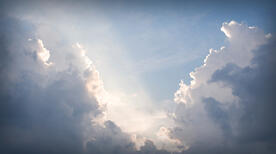 Eternity is a big concept. We read in the pages of Scripture that God has "put eternity into man's heart" (Ecclesiastes 3:11). As one Christian leader put it, "Within each of us is an inner sense or feeling that death is not the end, but that there must be something beyond the grave. Even if we deny it or ignore it, this inner yearning is still there—and it is universal. Where did it come from? The Bible says God placed it within us." (Blanchard, 1993)
Though we live in a world of time, we have intimations of eternity in our hearts. We instinctively think of "forever." We seem to intrinsically realize that beyond this life lies the possibility of a shoreless ocean of time. It is wondrous to even think about it.
From the first book in the Bible to the last, we read of great men and women of God who demonstrated that eternity permeated their hearts. We read of people like Abel, Enoch, Noah, Abraham, and David… each yearning to live with God in eternity. David put it this way: "As a deer pants for flowing streams, so pants my soul for you, O God. My soul thirsts for God, for the living God. When shall I come and appear before God?" (Psalm 42:1-2).
Using Time Wisely
The knowledge we are destined for eternity should not be an end in itself. Rather, it should influence the way we live and use our time in the present. These tiny years here on earth have a destiny that can never be repeated. We are at our best when we use our available time the way the Lord wants us to, as the following Scriptures attest.
Look carefully then how you walk, not as unwise but as wise, making the best use of the time, because the days are evil. Therefore do not be foolish, but understand what the will of the Lord is (Ephesians 5:15-17).
Walk in wisdom toward outsiders, making the best use of the time (Colossians 4:5).
Teach us to number our days that we may get a heart of wisdom (Psalm 90:12).
Pray at all times in the Spirit, with all prayer and supplication. To that end keep alert with all perseverance, making supplication for all the saints (Ephesians 6:18).
So then, as we have opportunity, let us do good to everyone, and especially to those who are of the household of faith (Galatians 6:10).
Our Father, thank You for the gift of time. We regret those
many occasions when we've used time wastefully or unwisely. May
it never happen again! Please move our hearts to resolve to use our
time wisely. And may the realities of heaven motivate us to use
every moment on earth in a Christ-honoring way. With each day
that passes, we are one day closer to being with You in heaven. We
are thankful for the heavenly destiny that awaits us.
We praise You, O Lord.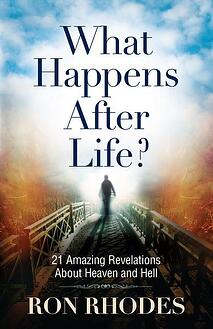 Read more about heaven and eternity in Ron Rhode's book, What Happens After Life?