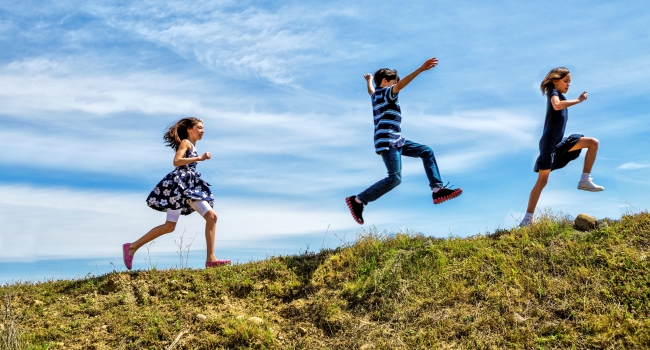 It's never too soon for a child of God to start learning how to stand firm in the faith! Renowned pastor Dr. Tony Evans offers a fun guide to the armor of God for kids—a resource to help your children (ages 8 to 12) learn about the spiritual protection the Lord provides. Enjoy this sample on the shoes of peace...
* * *
Ephesians 6:15 says that putting on the full armor of God includes having your feet "fitted with the readiness that comes from the gospel of peace."
Have you ever seen a picture of a Roman soldier's sandals? They're those leather, heavy-soled, combo military boots/sandals. To make the shoes super durable and stable, nails—called hobnails—were firmly placed directly through the soles. Like cleats that football and soccer players wear today, the hobnails gave the soldier traction so that he wouldn't slip or slide.
He was able to stand steady on his feet, move around easier, and wasn't as likely to be knocked down when he was wearing these shoes.
These are the kind of shoes you want to have as your "peace shoes."
Wait a minute! you might think. How can a soldier's war shoes be peace shoes?
Great question! Remember that you're in a battle—a spiritual battle. You need to be in a position where you stand firm and can't easily be knocked down when Satan comes along. You need shoes that dig deep into the solid ground beneath you. You need those hobnailed, military boot/sandal things on your feet!
Even if you've never been knocked down physically, you know what it's like to be knocked down on the inside.
When your parents fight with each other, you feel knocked down.
When other kids ignore you, you feel knocked down.
When you want that part in the play or spot on the team and you don't get it, you feel knocked down.
But it doesn't have to be that way! You don't have to slide or move with every tough situation. Putting on the shoes of peace creates a stability that even Satan can't knock over!
The world might offer you peace in being the star athlete, peace in popularity, peace in a pair of designer jeans, and peace in an iPad. The world serves up peace in many different ways.
The problem with the world's peace is that it lasts only as long as the thing itself. Somebody new moves to town and takes your place as the star athlete. You lose your standing in the popular crowd. The designer jeans rip. You drop the iPad—and it breaks. The thing that brings you peace ends, and so does the peace.
But the peace that God gives produces rest on the inside. It remains. No matter what's going on around you—no matter how awful it seems—you can still have peace.
The book of Isaiah gives us the perfect directions for how to strap on our peace shoes. Isaiah 26:3 says, "You will keep in perfect peace those whose minds are steadfast, because they trust in you."
When your mind agrees with God's mind—His truth and His standard—you will access God's power for victory in spiritual warfare. He will give you your peace shoes.
* * *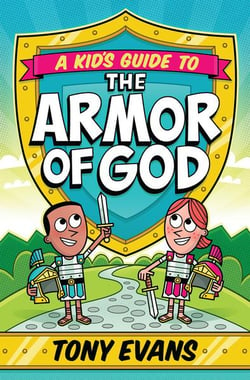 Give your children the truth about God's peace and more in A Kid's Guide to the Armor of God by Tony Evans.