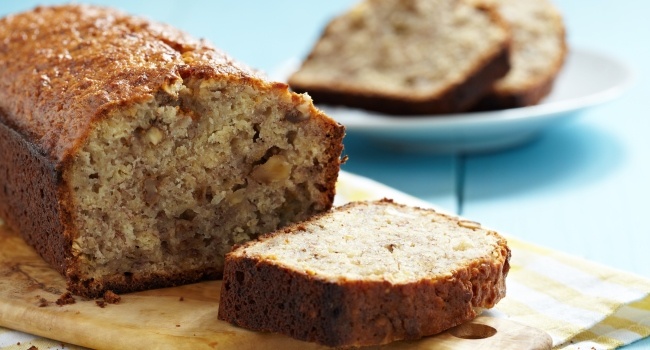 What could make for a better Amish novel than the collaboration of a bestselling fiction author and a renowned Amish cook? Today we're chatting with Sherry Gore, coauthor of the new release Made with Love, about an Amish girl who dreams of opening a pie shop. You'll learn about a unique Amish community and Sherry's favorite pies...
We recommend enjoying this quick interview with a cold glass of milk and a little something sweet!
* * *
What was the collaboration process like for Made with Love?
Sherry Gore: Anyone who's read Tricia Goyer's books would agree she's a quintessential fiction author. I'm a big fan of hers! Tricia's experience as a seasoned fiction author, combined with my firsthand account of everyday life in Pinecraft and the cultural "isms" that are exclusive to the Florida Amish, were vital. That and our mutual affection for pie made for the first story in a sweet, engaging novel series I'm sure will delight Amish fiction readers.
Tell us about the story's real-life setting. What do you love most about Pinecraft?
Sherry: Living in the most unique of Amish-Mennonite settings offers an everyday adventure not found elsewhere in the world. I say who needs Disney when you have Pinecraft!
Unlike other Plain communities, the winter months here in the village fairly burst at the seams with Amish and Mennonite snowbirds who come for sun and fun. In tropical Sarasota there are no cows to milk, no snow to shovel, the fish are always biting, and suntans and flip-flops are worn by everyone.
More importantly, the sense of community felt when every flavor of Anabaptists (Amish, Mennonite, Brethren, etc.) come together for fundraisers and worship is a lifestyle I wish everyone in the world could experience. It's why I love living here.
Since we're discussing the first book in The Pinecraft Pie Shop series, it has to be asked: What's your favorite kind of pie?
Sherry: Oh, that's easy. In the summer months my tastes are geared toward seasonal favorites such as Green Tomato Pie and refreshing desserts, including Lemon Icebox Pie. And who could turn down this savory summertime dish: Barbecued Pulled-Pork Hand Pies? Yes, please!
* * *
Who's hungry now? Well, we've got just the thing for you: a FREE recipe for Banana Sour Cream Bread straight from the pages of Made with Love! Check out the recipe below, and don't miss the excerpt from Made with Love that includes a reference to this filling treat.
Banana Sour Cream Bread
3¼ cups sugar, divided
3 teaspoons cinnamon, divided
¾ cup butter
3 eggs
6 ripe bananas
16 ounces sour cream
2 teaspoons vanilla
½ teaspoon salt
3 teaspoons baking soda
4½ cups flour
1 cup chopped nuts
Preheat oven to 325°. Grease four small or two large loaf pans. In a small bowl, combine ¼ cup sugar and 1 teaspoon cinnamon. Use cinnamon-sugar mixture to dust pans. In large bowl, cream butter, three cups of sugar, eggs, bananas, sour cream, vanilla, and remaining 2 teaspoons cinnamon. Mix in salt, baking soda, and flour. Stir in nuts. Bake 1 hour, covering loaves with foil for the last 15 minutes of baking time.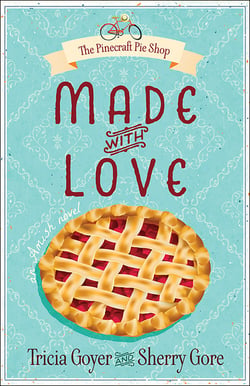 Experience the sweet result of Tricia and Sherry's combined talents in Made with Love!