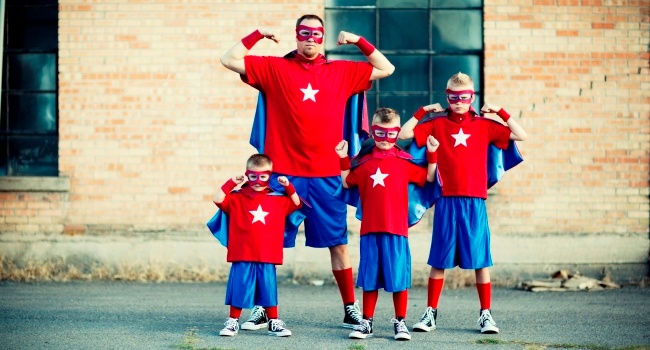 What makes a man feel loved hasn't changed much. What has changed is the role women play. We are no longer solely caretakers of the home—we work outside the home (or inside, as many of us work or run businesses from our kitchen table). We have dozens of responsibilities in addition to keeping our man satisfied and happy.
So how does a real, true-to-life wife actually get it done?
We need to keep it simple.
And what's one simple way I can love my husband?
Make him feel like a hero.
Here is my friend Chance with his take on how to make your man feel like the superhero he really longs to be.
Deep inside the heart of the man you love lives a boy who used to wrap a towel around his neck and pretend he was Superman. Sure, in time he eventually abandoned his dreams to fly. But like the rest of us men, he never truly let go of the hope that he could save the day at a moment's notice. And sometimes… he needs to see that he can….
Most of us men spend our lives chasing after something bigger than ourselves, a moment of glory, a way to leave a mark on the world—our purpose. In time, our family becomes that purpose, that reason why. You're directly tied to our purpose and therefore our self-worth.
As we age, we care less and less about what the world thinks of us, but we care more and more about what you think of us.
So if you want to show your husband you love him, make him feel like a hero.
It's not that he needs you to make yourself smaller than you are. It's that, every now and then, he needs to feel bigger than he is.
So ask for help. Invite him into your problem. Even though you can solve it on your own, let him fix it. Then tell him how awesome he is. He needs you to need him… like he showed up just in the nick of time and saved the day.
—Chance Scoggins
Here are three ways to make your man feel like a hero:
1. Use hero talk. Tell your kids how strong, smart, and just awesome your husband is. Say it in front of them—and him.
2. Let him loosen the pickle jar. Yes, I can grab the rubber twisty thing to help loosen the lid, but I prefer to let my man take care of it—and me.
3. Believe he can fly. Let him know that his dreams are important to you and that you believe in him. That is what our men are looking for.
You have the ability to make your husband feel like a hero. Use your superpower for good.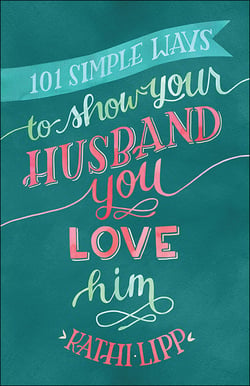 Find another 100 creative ideas for loving your husband in 101 Simple Ways to Show Your Husband You Love Him.