1. Does your child spend more time texting with friends than talking to you? Even when you are in the same room, at the same table, or in the same car?
2. Do you get one-word answers to most of your questions—words like "fine," "okay," "later," "no," or "whatever"?
3. When your kids come home, do they go their separate ways? Hiding in their room? Buried in video games, smartphones, or other digital technology?
4. D
o you know what your kid has planned for this weekend? This summer?
5.

Do you know what your kid is considering for college or a career?
6.
Can you name your child's best friend? Worst enemy?
7. Which of their hobbies, sports, and extracurricular activities do they really, really love? And which are they doing for you?
8. Is your kid making good, thoughtful decisions?
9. When you tell them about a mandatory family event happening in the next 48 hours, are they surprised even though you've been talking about it for a month?
10.
Has your child ever taught you something?
11. Does it feel like there's an invisible force field that prevents you from entering their bedroom?
12. Do you have a toddler or youngster and desperately want to lay the groundwork for years of fantastic conversations?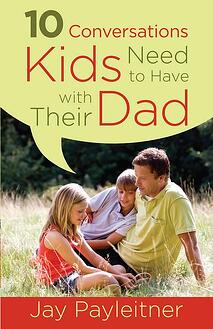 This parenting quiz is taken from page 11 of my most recent book, 10 Conversations Kids Need to Have with Their Dad, and I hope you breezed through the 12 questions without too much agony. Because the last thing I want to ever do is make a parent feel bad about being a parent. The truth is that even awesome kids with awesome parents fall into the traps of miscommunication or noncommunication. And even we as parents get caught up doing our own thing. We don't look up from our smartphones. We settle for short answers when we really should be having long conversations. The result is that we don't really know our own children—their fears, their friends, their gifts, the choices they have to make very, very soon.
Parents forget that our ultimate goal is to make ourselves obsolete. To prepare our children for life without us. But to do that successfully, we need to know what's going on in their hearts and minds while they're with us. And that takes interpersonal communication.
The four-part plan for opening that door is (1) entering their world, (2) earning the right to be heard, (3) clarifying your own perspective, and (4) arming yourself with thought-provoking, open-ended questions.
The flyover method for achieving those goals is not to say, "Hey child of mine, we need to talk." It's really all about coming alongside our kids in the routine course of life. Doing. Listening. Respecting. Opening up. Engaging in friendly debate. And humbly sharing our own convictions. The topics we cover almost don't matter. Although—between their fourth and eighteenth birthdays—you will want to return often to issues like work, money, love, sex, excellence, creativity, and eternity.
The best advice for parents on connecting with kids comes from Deuteronomy 6:6-7: "These commandments that I give you today are to be on your hearts. Impress them on your children. Talk about them when you sit at home and when you walk along the road, when you lie down and when you get up" (ɴᴀsʙ).
Here in the twenty-first century that means you should be sharing God's best plan during TV commercials, on road trips, when you tuck your kids in bed, and while munching waffles at your favorite diner.
Please don't stress over how you scored on the quiz. But do make sure that every conversation ends with you pulling your children closer, not pushing them away.
Excerpted in part from 10 Conversations Kids Need to Have with Their Dad by Jay Payleitner, Harvest House, 2014.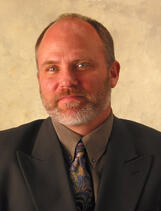 Jay Payleitner is one of the top freelance Christian radio producers in the United States. He has worked on Josh McDowell Radio, Today's Father, Jesus Freaks Radio for the Voice of the Martyrs, Project Angel Tree with Chuck Colson, and many others. He's also a popular speaker on parenting and marriage and the author of a dozen-plus books, including the bestselling 52 Things Kids Need from a Dad, 52 Things Wives Need from a Husband, and 52 Things Sons Need from Their Dad; he also created "The Dad Manifesto." Jay has also served as an AWANA director, a wrestling coach, and the executive director of the Illinois Fatherhood Initiative; he now partners with the National Center for Fathering, whose efforts he fosters and promotes. He and his wife, Rita, live near Chicago, where they've raised five great kids and loved on ten foster babies.
Want more parenting tips from Jay? Check out his earlier blog post, How to Be a Good Dad: Buying a Unicycle.
a Rafflecopter giveaway