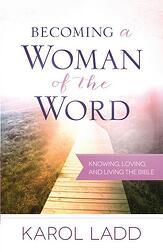 When you wake up in the middle of the night, what do you think about? For me—and I'm sure I'm not alone here—I think about all the things I need to get done. My mind launches into Wonder Woman worry mode, and of course I can't get back to sleep because the cares of the world are running through my brain. It's then, while I'm staring at the ceiling, that it becomes evident that I need to change my thought pattern in order to catch some desperately needed sleep before sunrise. Been there?
How does a person change her thinking at 2:00 in the morning? I've found a "secret weapon" for resting in the Lord, dispelling my worries, and turning my heart heavenward; it's Scripture memory. That's right, Scripture memory. I know that's probably not the answer you were hoping for, but honestly, it has transformed my prayer life as well as my ability to get back to sleep.
Peace floods my heart when I reflect on these wonderful Bible verses to memorize:
Psalm 34:4: "I sought the Lᴏʀᴅ, and he answered me; he delivered me from all my fears."
Psalm 62:5: "Find rest, O my soul, in God alone; my hope comes from him."
Psalm 103:2-4: "Praise the Lᴏʀᴅ, O my soul, and forget not all his benefits

—

who forgives all your sins and heals all your diseases, who redeems your life from the pit and crowns you with love and compassion."
Yes, the Bible is not only powerful, but it is peace-giving and turns my confidence back toward His goodness. Scriptures I have memorized allow me to claim His promises and praise Him for His attributes. I've found that as I pray the truths from God's Word, I pray with confidence, knowing that I am praying according to His will. It's easy to approach my heavenly Father when I pray from a wellspring of His Word in my heart.
Does memorizing Scripture seem like a daunting task? Consider the word DART:
"D" stands for determination. To achieve anything we first must determine in our own heart that it is worth doing.
"A" stands for accountability. Ask a friend to help hold you accountable and allow you to recite your memory work to her.
"R" stands for repetition. Systematically review your memory work on a regular basis.
"T" stands for creative techniques. Find strategies that work for you. I find it helpful to draw crazy little pictures that go with the words that I'm trying to memorize. Others use singing or writing or hand motions. Discover a technique that plays to your strengths.
Why wouldn't we want the very words of God planted deep in the soil of our hearts and minds? It keeps us from worry and sin, and it leads us toward a path of faith and love. I encourage you to take the seeds of His Word and begin a little planting today.
Questions: What benefits have you seen in your own life from Scripture memory? Why do we as Christians tend to avoid memorizing Scripture?
Join in on Karol's 22-day challenge that started September 22 to read and examine Psalm 119 together. Go to www.KarolLadd.com to learn more.
Check out Karol Ladd's latest book, Becoming a Woman of the Word, and Terry Glaspey and Kathleen Kerr's August blog post for more tips on memorizing Scripture.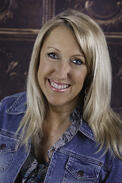 Karol Ladd is a gifted Bible teacher and a bestselling author. Her more than 30 releases include Unfailing Love and A Woman's Secret for Confident Living book and DVD, all in the Positive Woman Connection Bible study series; Positive Life Principles for Women; and The Power of a Positive Woman. Known as "The Positive Lady," she is a popular speaker and a frequent guest on radio and television. Her most valued role is that of wife and mother.
Visit her website at www.KarolLadd.com for more inspiration and encouragement.