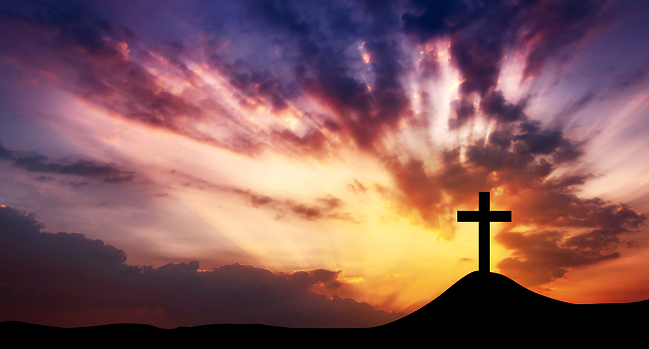 I will put enmity between you and the woman, and between your offspring and her offspring; he shall bruise your head, and you shall bruise his heel (Genesis 3:15).
When Satan caused the world's greatest tragedy by successfully tempting Adam and Even to sin, war broke out between good and evil and between God and Satan.
The only hope for this world was a warrior who could come and fight this war and defeat this enemy. For thousands of years, the nation of Israel looked for the one predicted to be a bruiser.
God did send this warrior, his Son, to finish a war he didn't start. However, this warrior would not finish the war by killing but rather by dying.
It's hard for us to imagine the shock, the bewilderment, and the dismay in the hearts of everyone who'd believed the warrior had finally arrived—only to see Him be handed over to be crucified.
How could this be? Surely this warrior had not come to die without firing a shot, without throwing a spear, without shooting an arrow, or without wielding a sword.
Much of this world does not take Jesus Christ seriously because they don't understand why he died.
Sin was an enemy too big for anybody to fight—until the warrior came. This warrior used the only weapon that could defeat sin and death and bruise the devil: not a sword or a spear or an arrow, but a cross.
Jesus died for our sins. This warrior performed the ultimate act any soldier can: He gave his life for the freedom of others.
That God allowed his own Son to be that warrior and lay down his life for humanity means that you are in a war you can't win. Because of sin, you are in a battle and face an enemy called "death" that will kill you for all eternity if you do not put your faith and trust in the warrior.
Why did Jesus have to die? When it comes to sin, God's justice demands that someone pay the price.
Before you and I were even born, God the Son agreed to become the warrior who would take the sin of the human race upon himself. He would take our punishment. He would fight the battle. He would win the war so that God could forgive us.
All the wrath and punishment and judgment that your sin and mine deserves, God put on this warrior who didn't come to kill, but to die. Who came not with a sword in one hand and a spear in the other, but with love on the one hand and grace on the other.
How do I know he was the warrior that was promised in the book of Genesis? Many warriors have come, many warriors have fought, many warriors have bled, and many warriors have died. But the one surefire proof that Jesus is that warrior is that he conquered death and rose again!
Prayer: God, thank you for sending the warrior who died and rose to free the ones you love from the grip of sin and death.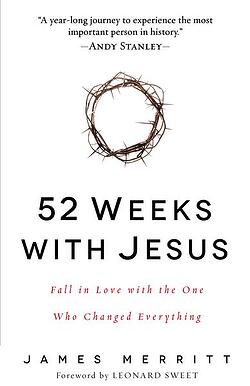 Delve into the life and teachings of heaven's incredible warrior in 52 Weeks with Jesus.