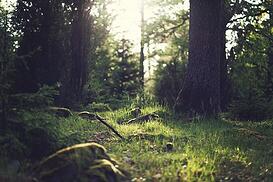 Pressure. We never seem to have enough time—pressure! We want to do well as a spouse and a parent—pressure! We are called to be good stewards of finances and effective managers of a home—pressure! Jobs, friendships, responsibilities to aging parents, health problems, and even service at church—all of these bring on pressure and too easily squeeze out the peace of God.
We can thank the Lord that as we live in the whirlwind of life and the flurry of daily demands, His peace is available to us. We don't have to live in a frazzled fashion—breathless, anxious, worried, fretful, and rushed. But how?
Do you remember when Jesus went to the home of Mary and Martha? Martha welcomed Him (and probably His twelve hungry disciples) in for dinner, but she "was distracted with all her preparations" (Luke 10:40) and soon let the mounting pressure she felt to fix the meal rob her of any peace—a fact that became quite obvious.
Now, what can we learn from Martha's sister? First of all, Mary rested at the Lord's feet while Martha was restless. She also worshiped the Lord while Martha worried about the meal. She knew the peace of the presence of God while Martha panicked at a distance.
I know Mary is definitely a model I need for my hurricane lifestyle and, I'm guessing, a model you need, too! And so I try to remember this picture of Mary sitting…resting…worshiping…at peace…as I plan another wedding, start the messy process of remodeling after the earthquake, face a book deadline, and juggle the continuing everyday demands of schedules, commitments, and life.
And now it's time for a closer look at your life. What would an outside observer see in you right now—a Martha or a Mary? Are you in turmoil, or are you trusting and at peace? Are you running around in circles, or have you decided to rest in the Lord? Are your words revealing a sense of panic and pressure, or are they words that edify and encourage, that minister grace to those who hear (Ephesians 4:29)? Are your actions reflecting the priorities God would have you set? Is your relationship with Him first, or are you too busy to sit at His feet and enjoy His presence?
Things to Do Today to Walk in Peace:
Do you know what challenge causes you to most act like Martha? What worry keeps you awake at night? What concern sets your mind and heart fretting as the alarm clock awakens you each morning? Please identify that item, dear one, and then make the conscious decision to trust it to God. Making this sacrifice of trust will allow your heart to rest in Him and enable you to experience His peace—even in your most difficult challenge!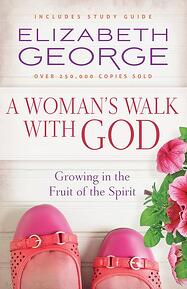 Continue to be encouraged by Elizabeth George in A Woman's Walk with God.