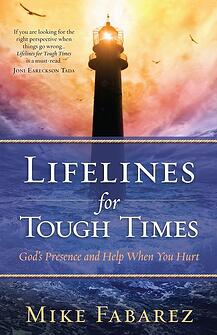 When our daughter was finally born, she was immediately whisked off to what the doctors informed us would likely be the first in a series of major surgeries. Down the hall in the waiting room our family and friends were anxiously anticipating news on how Stephanie was, and whether this critical surgery would be successful. The mood was tense. In stark contrast, there were several sets of families and friends in the large hospital waiting with balloons and gifts for the delivery of healthy babies who were soon to be celebrated and embraced. There the mood was joyful and expectant.
It was a difficult day for many of our friends and family members. Those who admired our lives and ministry also struggled with the further comparison that many of the healthy children born in that hospital, along with the thousands born in hospitals across the country, were being born to people who, to put it nicely, were not so admirable. The thought of perfectly healthy babies being born to those who were shamelessly opposed to what was good, while a pastor and his wife were having to roll their newborn into the operating room, was "not right."
Trusting God in Difficult Times
King David knew this kind of pain all too well. Consider that after the prophet Samuel came and ceremonially anointed this inexperienced shepherd boy as the next king of Israel, David rose up in faith and boldly killed the Philistine giant, Goliath. You would think that the red carpet to the throne of Israel would be rolled out immediately. But it wasn't. In fact, we read in the very next chapter of the Bible that the outgoing King Saul would have nothing of it. Saul turned on the one who was said to be loved and chosen by God. He began years of opposition and attack against the young would-be king.
While David waited fifteen long and tumultuous years for God to change his circumstances, he often wrote of how God was at work in his heart. Even at some of his lowest points David wrote songs that expressed the way God was supporting him during these painful seasons. While he hid in desert caves to protect his life, David said to the Lord, "In you my soul takes refuge; in the shadow of your wings I will take refuge, till the storms of destruction pass by" (Psalm 57:1).
Even in the deepest and darkest places of our lives, we need to step back and acknowledge God's present provisions. Like children who are quick to lose perspective, we need to remember with whom we are walking through this painful journey.
Counting Your Blessings
Though in our crisis regarding our newborn daughter Carlynn and I could have made a long list of the things that were going wrong, instead we purposed to stop frequently to acknowledge God's kind and generous hand of provision. We had decent medical insurance. We had good prenatal care. Our daughter had well-trained surgeons at the ready. We had a church family who cared and prayed for us. We had each other. We had a roof over our heads. We had more than enough of life's necessities. We had two other children, for whose good health we now thanked God more than ever. God had been and was continuing to be generous and kind to the Fabarez family, even as we faced the darkest valley that our family had ever faced.
The saying "Count your blessings" may seem old and trite. But there's no better time to do this than when you face life's trials. Ask yourself:
What are some of the signs of God's daily provision?
How is God's generous hand still evident in your crisis?
What are the things for which you can now be thankful?
"Awake [the] harp," as David wrote, and express your praise and thanksgiving to God—even as you lay your burdened requests before him.
Few knew it better than David: "The Lord is a stronghold for the oppressed, a stronghold in times of trouble. And those who know your name put their trust in you, for you, O Lᴏʀᴅ, have not forsaken those who seek you" (Psalm 9:9-10).
Excerpted from Lifelines for Tough Times by Mike Fabarez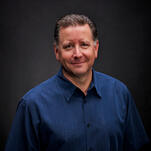 Dr. Mike Fabarez is the pastor of Compass Bible Church in Aliso Viejo, California. Pastor Mike is a graduate of Moody Bible Institute, Talbot School of Theology, and Westminster Theological Seminary in California. He is heard nationwide on the radio program Focal Point.
For more reminders about the goodness of God's character, read Stormie Omartian's post, Choose Love: Remember That God Is Good.