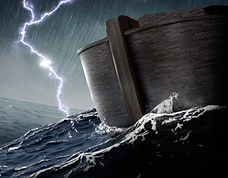 The story of Noah is one of the most epic tales in human history. An account involving faith and depravity, deliverance and destruction. Scripture paints a portrait of an ancient world, dark and destined for wrath.
"Then the Flood came, and destroyed them all" (Luke 17:27).
Saving but a tiny fraction of humankind, God afterward offers this righteous remnant a promise of hope. Depicted through the first-ever appearance of a rainbow, the multicolored arch in the sky contrasted sharply with the deep shades of grey Noah had previously witnessed.
But beyond the visual impact, the giant light prism illustrated a much deeper truth. God placed the rainbow in the sky as a testimony to His character, a reminder of the credibility inherent in the covenant He had made with Noah. He gave us His word that He would never again destroy the earth by water (Genesis 9:8-17).
His Word.
At its core, biblical prophecy is God's word to us concerning the future. And for those who find refuge in Christ, these prophetic promises infuse our lives with genuine hope.
They give us confidence in God's Word. What He has said will come to pass. It still does.
They instill within us the courage to move forward, even in the midst of uncertain times.
They provide comfort, giving assurance that God has all things under His control.
They keep us centered in an age when many are departing from the core truths of the faith.
Given the task before him, Noah surely needed all of these, especially considering the context of the world in which he lived. His was a generation marked by pandemic godlessness, pervasive violence, and perverted sexual immorality.
Sound familiar?
Yet even so, God's promises were what fueled Noah's faith, His presence also supplying Noah with peace while he lived in a culture hostile to his beliefs.
More than a boat builder, Noah "walked with God," before and after receiving word concerning the Flood (Gen. 6:9, 22). He persevered and completed his mission, with the Lord's prophetic Word sustaining him every step of the way.
Isn't that amazing? He did that for Noah.
And He'll do it for you too.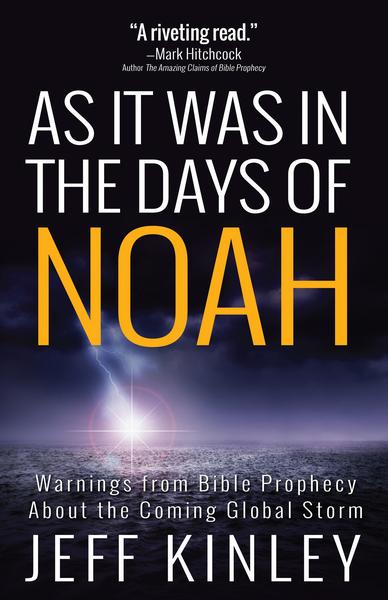 Read more from Jeff Kinley in, As It Was in the Days of Noah.