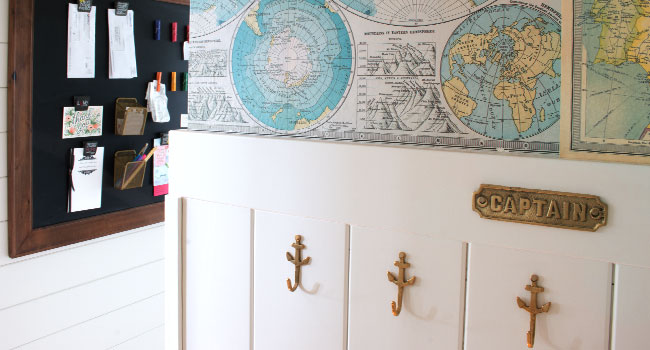 When you look around your home, you'll realize there are in-between spaces where much of life happens. The obstacle to giving these spaces a refresh is that they are spaces we need to use. It becomes easy to put off doing anything new to them for that one reason.
But I have good news! Tending to these vital areas in our home doesn't require a lot of paint or lighting or window treatments (many of these spaces don't have windows!). Your makeover to-do list can be short. You can also add special touches over time so that you don't inconvenience yourself or your family.
A little love, effort, and style will go a long way. And the result will be appreciated daily in these functional spaces.
Here's a list of things all small spaces need:
1. Furniture That Maximizes Space: The right shape and style of furniture can make a small space as functional, attractive, and comfortable as a large space. Here are some of our favorites:
small scale and armless
tall and narrow
round shapes
nesting tables
dropleaf and casters
corner pieces
dual function (i.e. storage ottoman)
2. Wall Hooks and Shelves: When you have limited square footage or closet space, add wall hooks for bags, coats, and keys. Consider wall shelves to hold display items. Choose solutions your family will use so you can keep clutter off the floor and surfaces clear.
3. Layers and Texture: Make the most of the cozy potential of your small room by adding textures you love! If your space is a bedroom or family area, add several pillows, a warm textured throw, and floor-to-ceiling drapery so you'll feel tucked into your nest.
4. Light: If your small room is lacking in natural light, add layers of lighting. For example, you might have an overhead light, a plug-in sconce clipped to shelves or posts, and an accent lamp on a table. Use various sources to create a very pleasant ambience.
5. Reflection: Add a mirror to your small space. Any light that does stream in will reflect, and the depth of image from the reflection will make your space look bigger.
Even the smallest nooks and crannies of a home can be improved to offer more style and function. Look at all small areas with fresh eyes to consider how you can add personal style and organizational helps to make them enjoyable and intentional.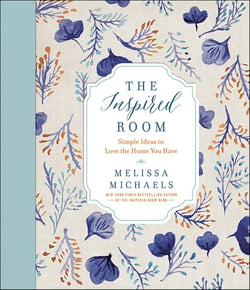 Find inspired ideas for every area in your home with The Inspired Room!