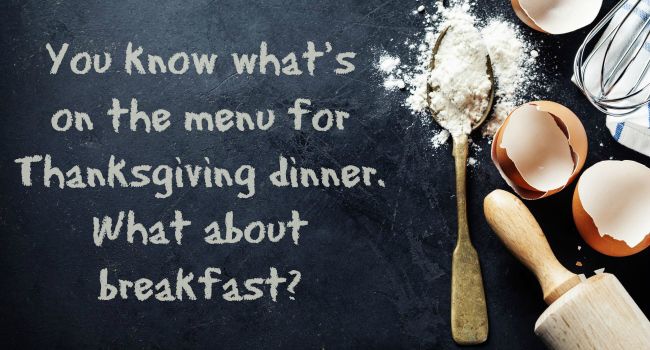 Are you inspired by the Amish way of life? I think that in part it's because the Amish seem to personify the things we are seeking after, such as a peaceful, Christlike life, where our days are filled with meaningful work, close family ties, and simple, self-reliant living.
Thanksgiving is coming soon, and there's no better time to reflect on the blessings that God pours out than on this special holiday. And even if you are facing a difficult situation right now, the joy of the Lord can still be yours. He loves you and He holds you in the palms of His hands. You are His beloved child! That alone is cause for thanksgiving.
The Amish celebrate Thanksgiving much the same way as the rest of us. They will often have turkey and all the trimmings, but not always. And because they have large extended families, they may celebrate with multiple Thanksgiving dinners over several days.
The tantalizing smells coming from the kitchen as the turkey cooks make everyone hungry, so a hearty breakfast is just the thing to keep people happy while they wait for the big meal. But it's just as true that the cook is busy preparing that special meal and doesn't have time to make something for breakfast.
So what can you do? Put together a breakfast casserole the evening before, and when morning comes all you need to do is pop it in the oven to bake.
The overnight breakfast casserole recipe I'm going to share with you comes from my book 99 Favorite Amish Recipes. It's a snap to prepare, too, and when morning comes—and you have a hungry family to feed—you're prepared.
Layered Breakfast Baked Casserole
- 12 slices of bread
- 1 lb. thinly sliced ham
- 2 cups shredded Cheddar cheese
- 6 large eggs
- 3 cups milk
- 1 tsp. dry mustard powder
- 1 tsp. onion powder
- ½ tsp. salt
- ½ tsp. pepper
- ¼ cup butter, melted
- 2 cups cornflakes, crushed
Grease or butter a 9 x 13-inch baking dish. Line the greased baking dish with 6 slices of bread. Layer half of the ham over the bread and sprinkle with half of the cheese. Repeat these layers one more time.
In a large mixing bowl, combine eggs, milk, dry mustard, onion powder, salt, and pepper and mix well. Slowly pour the egg mixture over the bread layers in the baking dish.
Cover the baking dish with plastic wrap and refrigerate overnight.
Next morning, remove the casserole from the refrigerator and take off the plastic wrap. Preheat the oven to 350º.
Mix together the melted butter and cornflakes and sprinkle evenly over the top of the casserole.
Bake about 55 minutes or until set and the top is golden brown.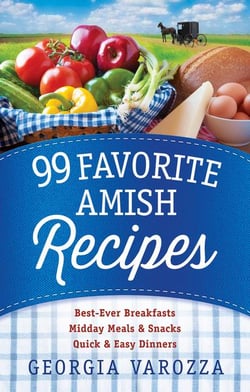 Find other great breakfast, lunch, and dinner recipes in 99 Favorite Amish Recipes!