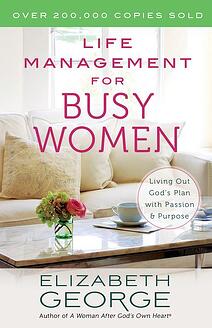 Once you acknowledge that you want to pray and know that you need to pray, then...how should you pray? Here's a handful of guidelines right out of the Bible to help you get started on the how-to's of praying.
Pray regularly. Jesus didn't say, "If you pray." He said, "When you pray" (Matthew 6:5-7). Our Lord assumed that prayer would be the habit of our lives...as it was for Him. He assumed that we would yearn to communicate with our Father...as He did. He assumed that drawing upon God for spiritual strength would be as needful and as natural for us as breathing and taking in air is for sustaining physical life.
Pray respectfully. God is our heavenly Father. Therefore He is not like us (Isaiah 55:8-9)! And He is not "the man upstairs," "the force," "the Big Guy," a part of "the powers that be," or "God as we know Him." No, God is holy, the King of glory, the Judge of all, the God of heaven and earth and of all the hosts, the Mighty God, and the Lord of lords. Therefore pray respectfully, approaching God with awe and wonder.
Pray humbly. The Pharisees of Jesus' day prayed loudly and long, hoping to impress others. By contrast, we are to pray with humility and sincerity, like the tax collector in Jesus' parable. This man, standing afar off, would not so much as raise his eyes to heaven, but beat his breast, saying, "God be merciful to me a sinner!" (Luke 18:13). This humble man was praised by our Lord.
Pray boldly. Yes, believers are humble, penitent sinners. But because of God's grace you can approach the throne of His grace boldly and with courage so that you may receive His mercy and find His grace to help you in the time of your need (Hebrews 4:16).
Pray broadly. Just think of all the loved ones and people and concerns you have for so many at home and around the world. What a privilege to pray for them! And I just thought of another "just think"—just think of all the decisions you have to make, all the planning you must do, all the managing of your busy life for God that you must attempt. Oh how we need His help! And we can pray broadly about all of it—and more.
The ultimate how-to of prayer is to learn to pray. Or at least to pray better. Jesus' own disciples were at a complete loss...until they asked the Master of prayer to teach them how to pray (Luke 11:1).
Excerpted from Life Management for Busy Women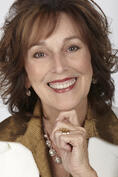 Elizabeth George, whose books have sold more than 9 million copies, is the author of A Woman After God's Own Heart® (more than 1 million copies sold) and Breaking the Worry Habit...Forever! She's also a popular speaker at Christian women's events. Elizabeth and her husband, Jim, are parents and grandparents, and have been active in ministry for more than 30 years. Connect with Elizabeth and her husband at www.elizabethgeorge.com.
Learn more about taking your cares to the Lord in Elizabeth George's previous post, Choosing the Peace of God When Pressure Mounts.